Show your bike some love and book it in for a service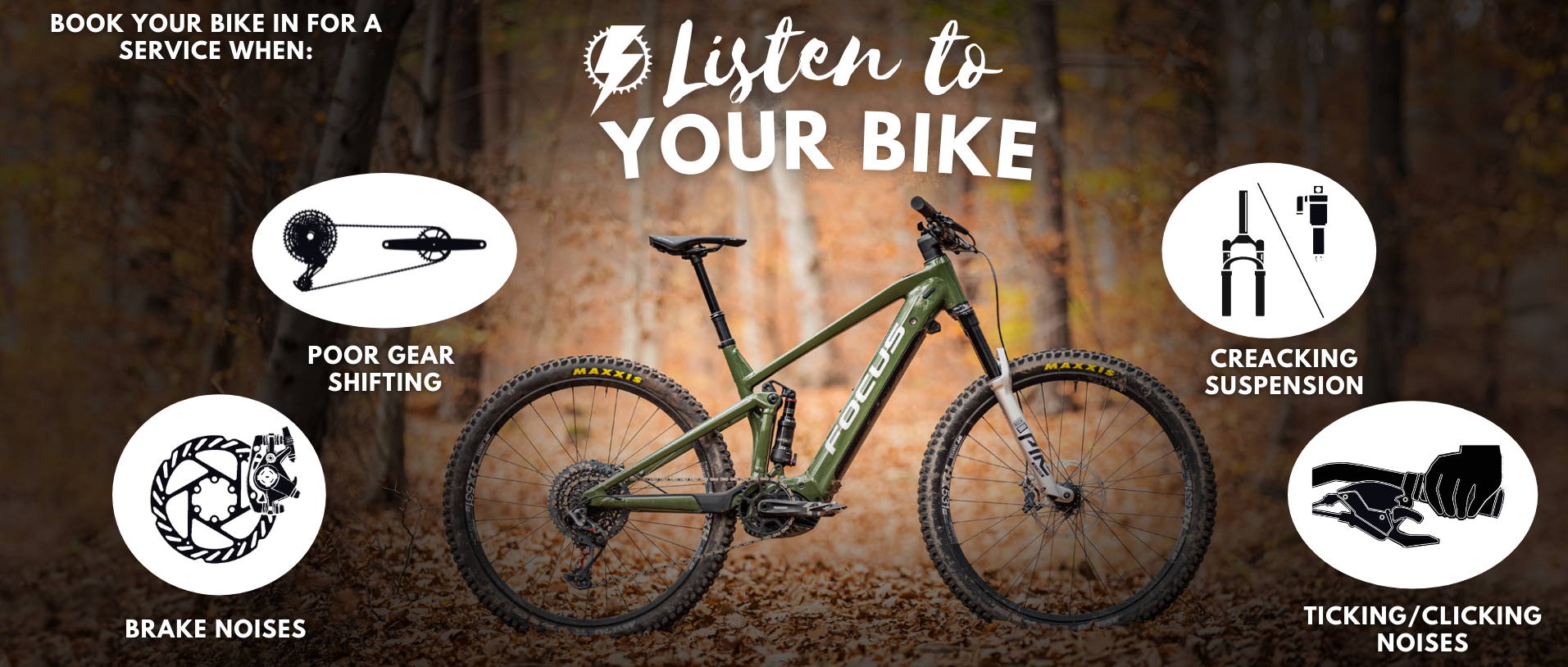 Just like your car an E-bike (and analog bike) needs regular servicing
The best example here is probably the chain.
When you don't replace your chain in time it will start to wear out the chainring and cassette(gears).
We can measure the chain wear and advice when to replace it,
to prevent you from having to replace the (expensive) cassette and chainring too.
Your bike will let you know when it needs a service.
Your bike will let you know when it needs a service.
You hear ticking/clicking noises from the drivetrain

It doesn't shift gears as smooth as it used to do

The brakes make strange noises (especially in combination with loss of braking power)

The suspension is creaking with every compression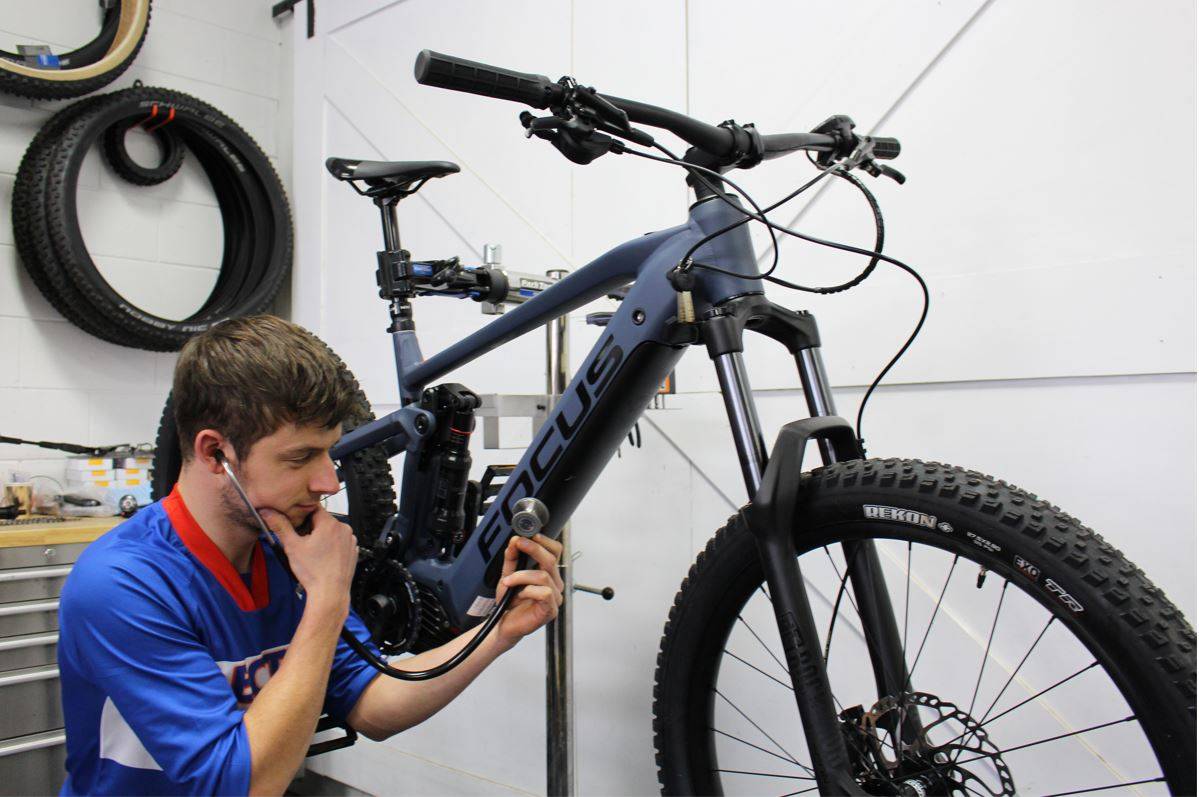 Our lead mechanic is a qualified engineer and is Shimano, Impulse and Bosch certified to give you peace of mind that your bike is in capable hands.
We work a bit different than others, we don't believe in service packages!
With your common Bronze/Silver/Gold or A/B/C packages you may be paying for unnecessary servicing..
The EBR Formula:
We start with what we call our "General Check", for just $49.99 we inspect your bike completely!
Any basic maintenance found whilst going over your bike, we fix it right away without additional charge!
If we find parts that need replacement, we'll give you a call and discuss the options.
How often should I book my bike in?
We recommend to book your bike in at least twice a year.
If you ride an E-MTB once a week or more, you probably want to book it in 3 or 4 times a year.
Our mechanical labour charge is $100 per hour.
Some examples of services we provide
General Check ($49.99)
Electronic Diagnostics
Drivetrain Check/Cleaning – A clean bike is a better functioning and longer lasting bike!
Comprehensive Bike Overhaul - An overhaul is a comprehensive service during which the complete bike is disassembled, bearings cleaned or replaced, drivetrain cleaned, and cables and housing replaced.
Problem Solving & Diagnostics – From figuring out where that annoying creak is coming from to advanced wiring issues, our technicians are some of the best trained and experienced.
Electronic Shifting – From Shimano Di2 to Rohloff, we can sell and service these systems. We offer full sales, installation, programming and diagnostics.
Fitting you to your bike – We have set up countless bikes to make their riders more comfortable.
Upgrades - Integrated lights, mudguards, pannier racks, suspension, dropper posts and more!
Bike Packaging, Shipping & Receiving
Making tyres tubeless
Contact us by using the form below and we'll be in touch!