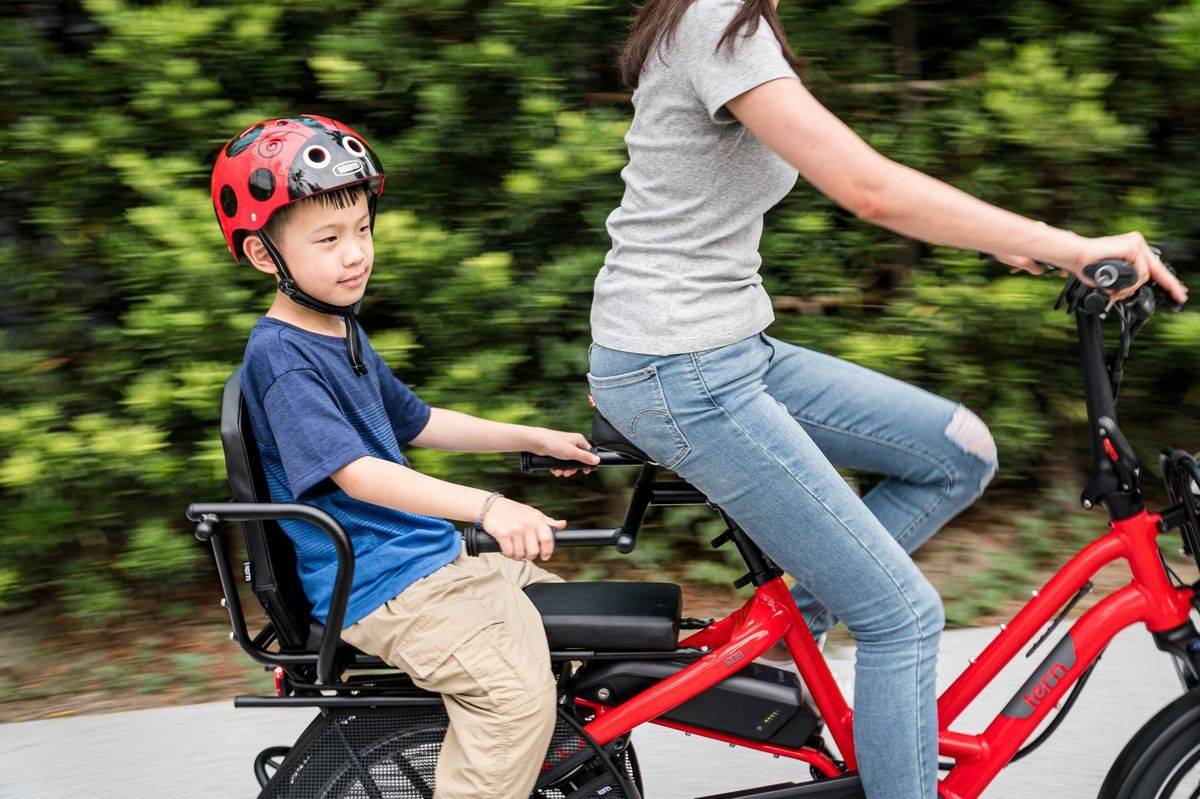 Our Tern HSD is an extremely comfortable bike to ride. Great for cruising through town, government gardens, along the lakefront geothermal trail and around the outskirts of the Redwoods forest.
This bike comes with the Tern Captain's Chair*, which gives the opportunity for big kids or very small adults to join the ride in comfort and style. Option to replace captain chair for Child Seat (up to 22 Kg's)
*Captain's Chair
Recommended height: 130 cm or above.
Recommended weight: 22 -55 kg's
Rent from $49 for two hours