After an action packed day? What better way than to split it between ripping up trails on a full suspension E-bike then bombing down grade 5 rapids in a raft?
This is the ultimate adrenaline junkies dream all for a great price!

+64 7-460 0844 | 0800 EPEDAL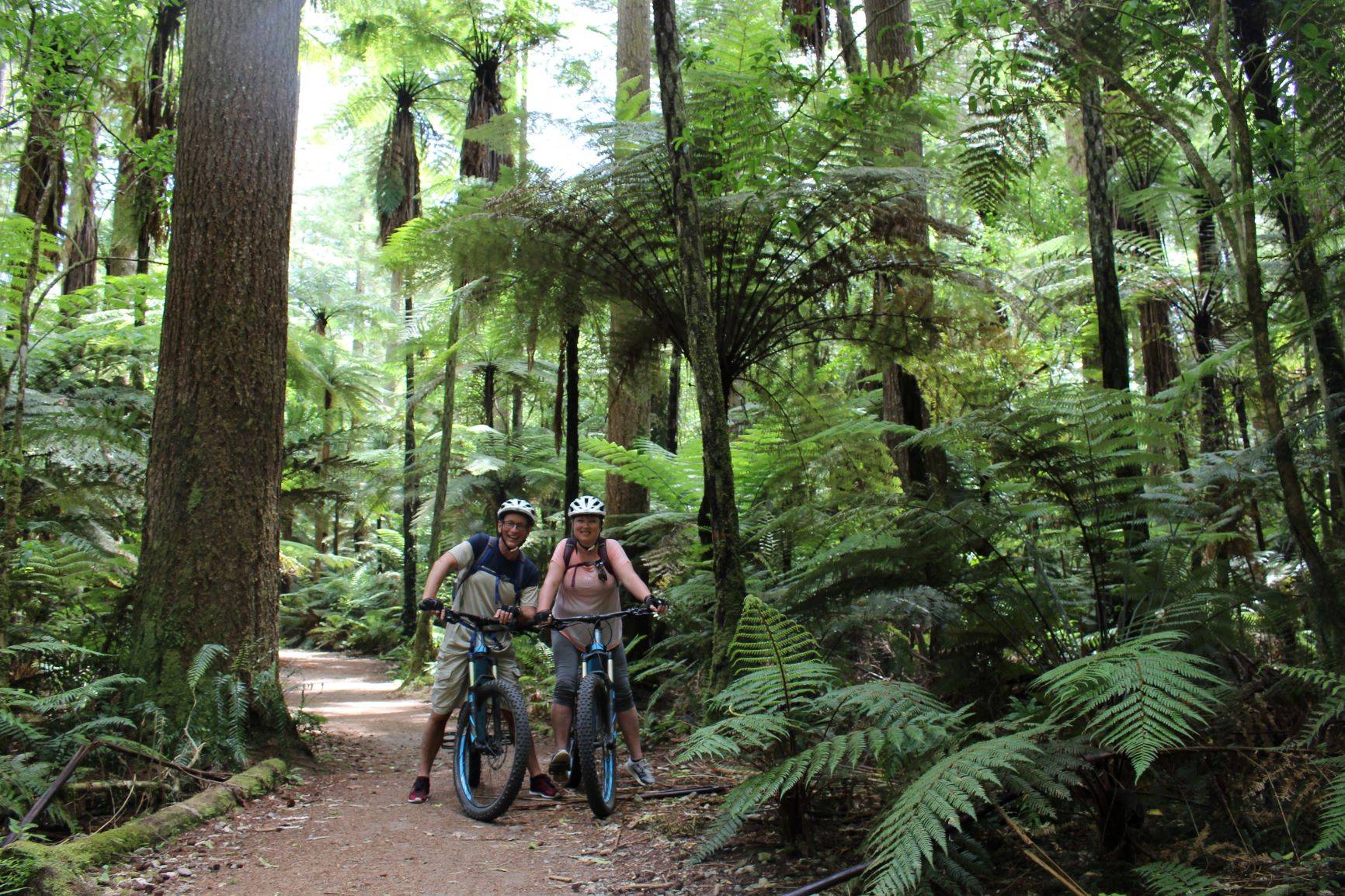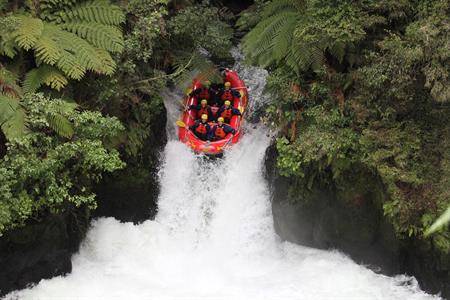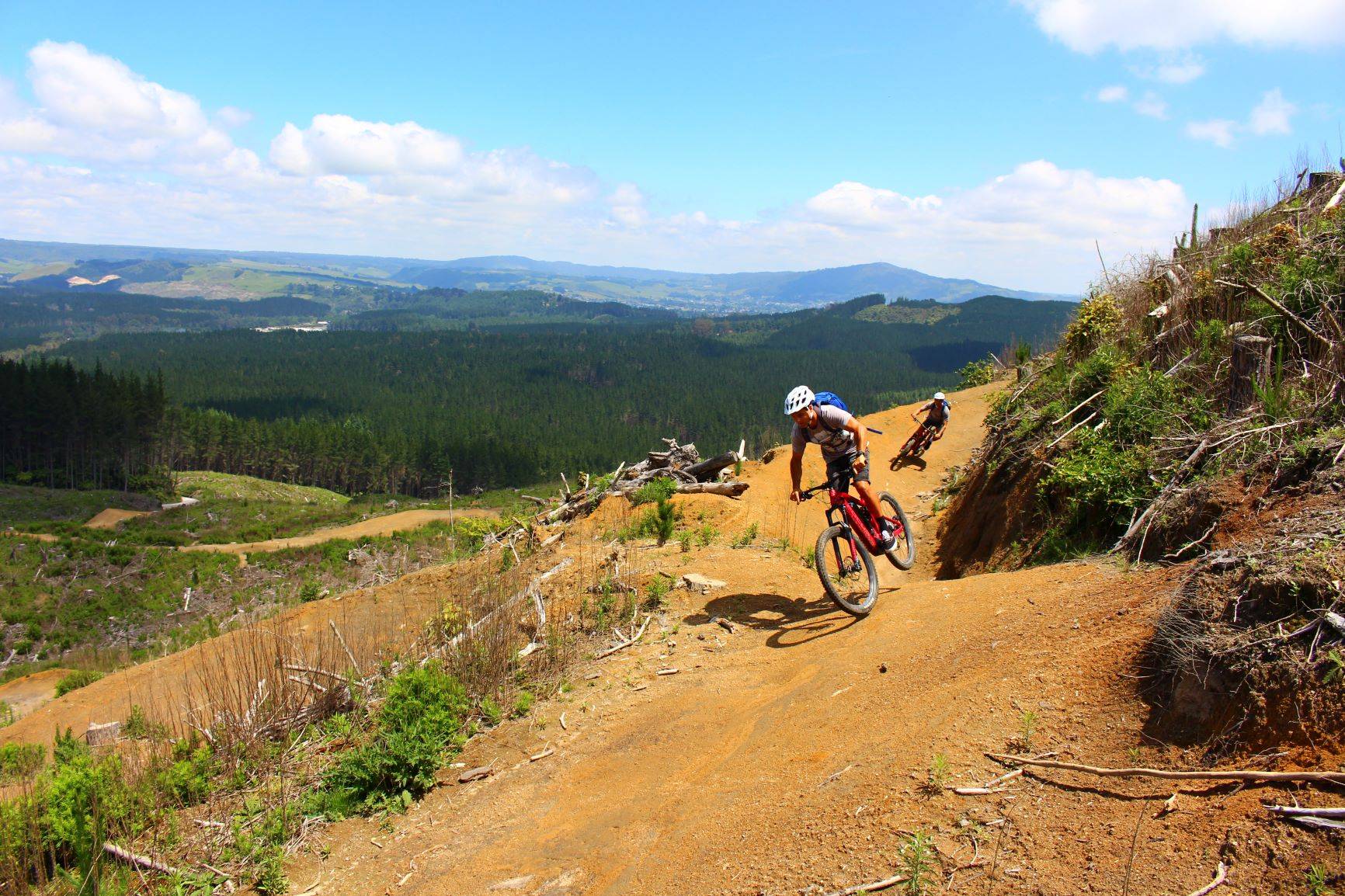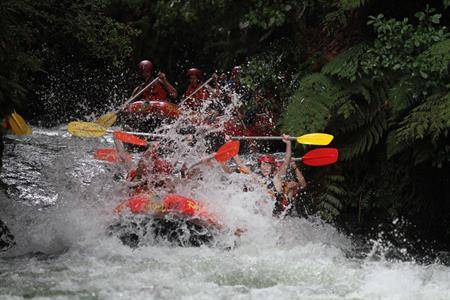 We work with the professional raft guides at River Rats to bring you a day you'll remember!
Availability will determine what activity you do first so make sure you have clothes to get wet in and a change to ride in!
Activities begin in central Rotorua at 9am and you'll be back with a gap mid day to have lunch before being taken to the next activity with a return time around 3pm.

Redwoods Half Day E-bike Rental
Probably the best mountain bike park this side of the equator.
If you have biked in this park before - imagine the possibilities with a full suspension electric bike that effortlessly pulls you up those big hills, then bombs right down them.
This park is for riders of all levels.
E-Bike Rental information
All transfer services
Electric High- end Full Suspension Mountain Bike
Bike helmet and riding gloves
Water bottle (800ml)
Backpack to store your belongings in whilst riding
You must be able to comfortably ride a bike
You must be 13 years old with a parental guardian, or be a minimum 18 years of age
You must be 155cm or above – this reflects frame sizing on our E-bikes
You must wear closed toe active shoes and comfortable clothing


You may bring your own lunch with you - Lunch boxes made to order on request, please contact us.
You may bring a light rain jacket with you in addition to the fleece offered

9:00am

Meet at Electric Bike Rotorua for bike fitting, briefing and tips on route.
(1265 Fenton St, Rotorua 3010)
Shuttle pickup is available for all patrons within Rotorua

9:15am
Ride through geothermal area to the Redwoods forest.

9:30am – 12:00pm
Let's ride! Explore rotorua's trail network according to your riding ability.

12:00pm
Transfer to River Rats
Kaituna Waterfall Experience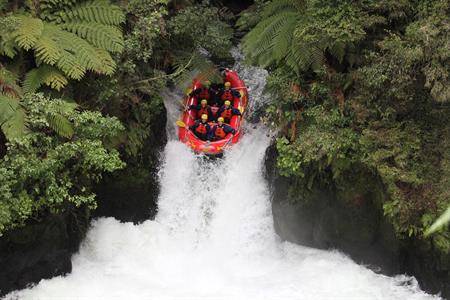 The Tutea Falls on Kaituna (Okere) River in Rotorua is the world's highest commercially rafted waterfall at an almighty 7 meters. There is plenty of time to build up anticipation and practice your newly acquired skills in the rapids and two smaller waterfalls before the big drop. Safety is paramount and our expert guides have been riding these rapids without incident for many years and they still love every minute of this thrilling experience!

The River Rats Kaituna Waterfall Experience will see you paddling through the pristine heart of the best rafting region in New Zealand – Okere, Rotorua. This spectacular 2.0 - 2.5 hour experience provides all the gear you need, initial training and around 50mins on the water. Enjoy a thrilling mix of dropping down three waterfalls, pushing through 14 rushing rapids and paddling through calm waters of recovery where you can look back in awe at what you have achieved.
The Kaituna Waterfall Experience is suitable for many ages and stages from nature lovers to adventurous first timers (13 years and over) and total thrill seekers. Soak up the calm peacefulness of the lush native bush surrounding the Kaituna River and realise what 100% Pure New Zealand really means. You will appreciate the warmer waters of the North Island as the water splashes over the raft while you take on the rapids with your expert guide.The area is steeped in Māori history and you will learn about the history and caves where the women and children were hidden and then later used as the burial ground for Chief Tutea – hence the naming of the mighty waterfall the Tutea Falls.

Around 15 – 20 minutes of training is provided prior to the trip teaching all the required paddle commands and safety information.
Professional photographs are taken of each River Rats rafting trip and the Kaituna Grade 5.
Complimentary pick up is available from central Rotorua accommodation approximately half an hour before the trip.
45 to 50 minutes on the water, allow around 2 to 2 1/2 hours from the start time at base or around 3 hours including Rotorua transfer
Helmets
Lifejackets
Wetsuits
Polar Fleece Tops (weather dependent)
Spray jackets (weather dependent)
Wetsuit Booties
Trips are subject to minimum numbers, water levels and weather conditions.


Suitable for all active people 13 years and over.

Children under 16 must be accompanied by an adult.

Recommended minimum weight limit 40kg,

recommended maximum weight limit 125kg.